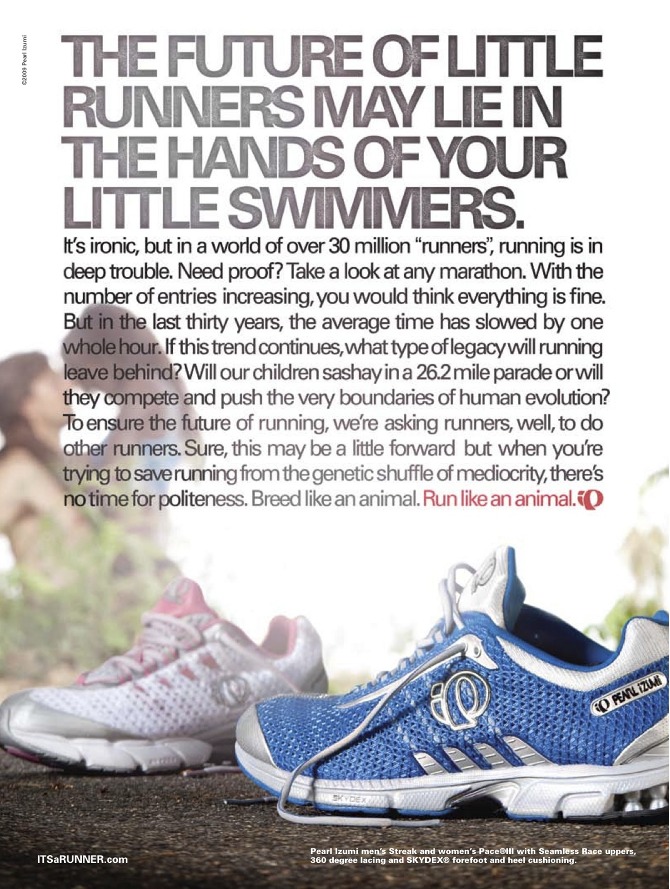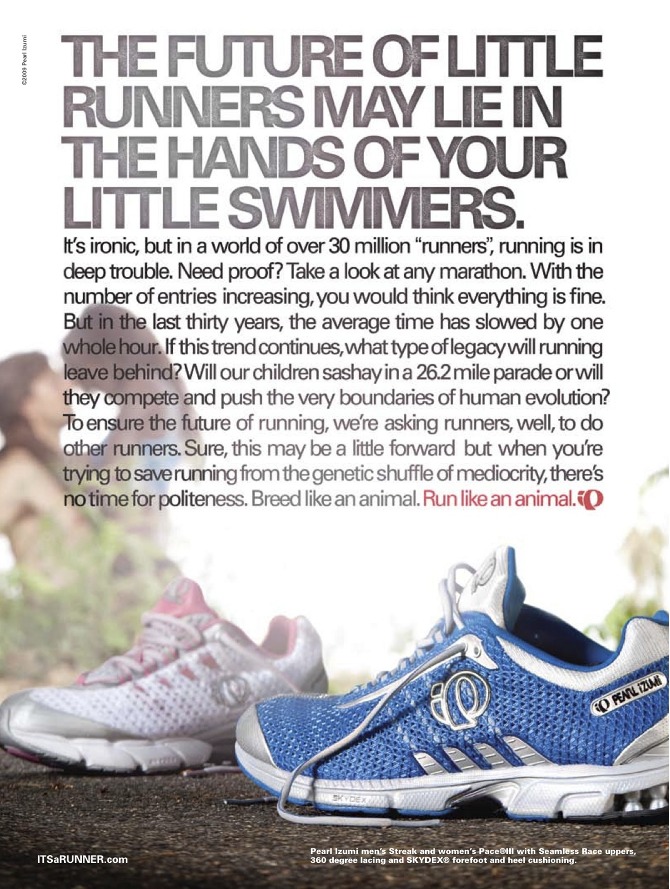 Breed Like An Animal
The Pearl Izumi "Breeders" campaign demonstrated how the running gene pool has been watered down with jogging. It reminds runners to keep running alive. Being a runner takes guts, discipline, and sacrifice. But a little help from mom and dad doesn't hurt.
ITSaRUNNER.COM
At ITSaRUNNER.COM, users could "create" their very own run child. The online experience allowed them to choose a couple of traits they'd like to pass down to the next generation of runners and share the little runner they had created.
The trippy thing about sharing your experience from the site was that people would see that you posted an image of a sonogram. When people clicked on it, they'd see it wasn't a baby at all but a tiny person dressed like a baby that starts do do stretches and hops up and runs out.